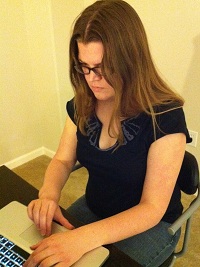 Thursday, July 6, 2012
Angelgate Supervillain Party 2012
Pictures from January's AngelGate Supervillain Party set to the tune of Eminem's "Without me"
Characters, in order of appearance:
Ms. Voorhies aka female Jason from Friday the 13th
Dr. Claw's cat from Inspector Gadget
The Queen of Hearts from Alice in Wonderland
The 1% from Occupy Wall Street
Dr. Claw from Inspector Gadget

Monday, August 15, 2011
Angelgate Supervillain Party
Pictures from last year's AngelGate Supervillain Party set to the tune of Mc Lars and YTCracker's "Carmen Sandiego Has Really Bad Morals"
AngelGate was a Venture Capitalist-related scandal. Here's a more thorough explanation of Angelgate, along with more parody videos: http://insidescoopsf.sfgate.com/blog/2010/09/24/angelgate-meeting-scandal-gives-bin-38-lots-of-free-publicity-punchlines-and-a-hitler-parody/ This newspaper gives a much better explanation than I could, and they have lots of links. You might notice that, halfway down the page, one twitterer says: @dsb: "The clear winner in #AngelGate will be Bin 38. I'm totally booking my next offsite in the Super Villain room." And thus, we did.
If you're interested in the follow-up to AngelGate: http://techcrunch.com/2011/09/14/angels-disrupt/