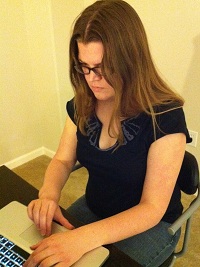 Tuesday, July 24, 2012
Grandma Book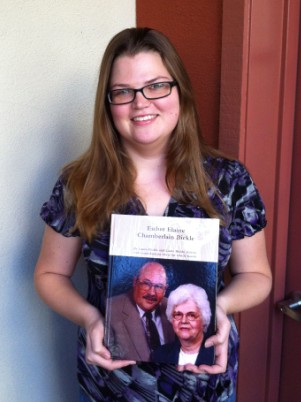 My latest big project is editing and publishing a book about my grandma. I published it using lulu.com, a really nice self-publishing site that lets you print copies of your book individually. The book consists of a story I wrote ten years ago poems written by my aunt, photos from over a century, spanning Grandma's parents' wedding to my cousin's, and Grandma's family tree.
My grandma is pretty shy and doesn't usually like having the spotlight on her. In which case, I realize it is a little selfish of me to publish a book about her. But, I was very proud of the story I'd written in high school, and like to build new projects on top of old. So, I wanted to bind it. When I found out lulu has a page minimum, the project built from there. My family won't want me sharing the stories or photos, but I'd like to share the foreword:
This projected started when I was in 11th grade in Mr. Uhelski's history class. The assignment was to interview someone who had lived through the Great Depression. I'd always wanted to ask Grandma stories about her childhood. This seemed like the perfect opportunity. Afterwards, I wanted to get the stories bound into a book, so they would look as nice as a photo album. But, any story about Grandma Bickle is incomplete if its not a story about her family. So, I've included pictures of family reunions and holiday dinners as well as a poem from Aunt Linda. This book may have been ten years in the making, but it also includes another ten years of memories. Grandma, I hope you like it.