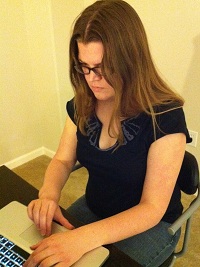 Tuesday, February 12, 2013
Geek Silicon Valley
Ashlee Vance's Geek Silicon Valley is a great book. I've really enjoyed reading about local history and visiting the different sites.
Stevens Creek Trail
The Stevens Creek Trail is one of my favorites. You can see an amazing number of things on this trail, including NASA research buildings and the Microsoft and Google campuses. On the downside, the directions in the book can lead you astray.
Walk of Game
The Walk of Game, unfortunately, no longer exists. The Target store that recently moved into Sony's old storefront re-modeled the flooring.
The Exploratorium
The Exploratorium is even more amazing than described. But, its currently closed while the exhibits are moved to the new, larger location. Opening day is Wednesday, April 17th, 2013. Details here: www.exploratorium.edu
The Computer History Museum
The Computer History Museum is one of my favorites. I spent hours there while it was just one room. They've since opened up "R|evolution: The First 2000 Years of Computing," and the museum is now huge. It is definitely well-worth the trip. Details here: www.computerhistory.org/revolution